Time forest programs
Time forest program is a new style of human resources development programs in which forests are the place to learn.
This program is a human resources training program in which participants are encouraged to go to forests and to take time for them to reflect.
Participants will learn about our society, how we work, and work-places through the cycle of biodiversity of forests and diverse ways of life of other living things. The program helps participants to strengthen self-esteem and to develop flexible ways of thinking and adaptability, while enhancing all senses up in forests.
Expected results
Introspection, understanding others, awareness toward potential sensibility of self, new perspectives, creation of new ideas, sensation to be oneself, relax and restart, improvement on self-esteem, improvement in self-efficacy, strengthening communication ability by being sensible/sensitive, strengthening ability to sympathize.
Important points of when doing this program in forests
1. Move away self from daily routine (change of atmosphere effect)
Set time to focus on oneself and resetting one's feelings by changing the environment leaving one's daily life.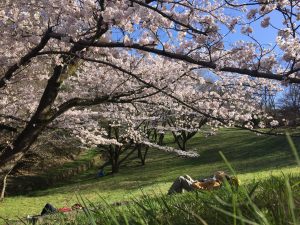 2. Regaining senses of own body through shinrin-yoku
There is an expression "Strain in thought is caused by strain in the body". We create a condition where participants can relax their bodies and minds. They can rest their brain which leads to creativity and new ideas.
Shinrin-yoku is proven medically to have positive effects on the body.
<Positive thinking>
Negative feelings decrease and positive energy increases when you do shinrin-yoku.
Moreover, uncomfortable physical sensations like drowsiness, fatigue improve as well as psychological symptoms such as poor concentration.
<Activating Natural killer cells (NK cells)>
NK cells are lymphocyte cells that attack cancer cells and virus infected cells. They beat cancer cells and virus infected cells as soon as they find those cells. These NK cells are activated when you are in the forest, which means shinrin-yoku helps to boost your immune system to protect your body from diseases.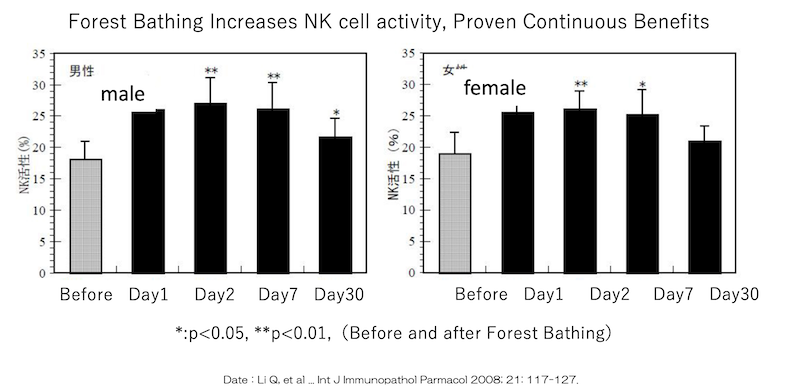 <Decrease in stress hormone>
Research was done to see the differences in levels of urinary stress hormones between people (men and women) who went to shinrin-yoku and a casual travel. The results showed that when people (regardless of gender) go to shinrin-yoku, stress hormones significantly decrease to a greater degree than casual travelling. Shinrin-yoku helps people to reduce stress and to relax.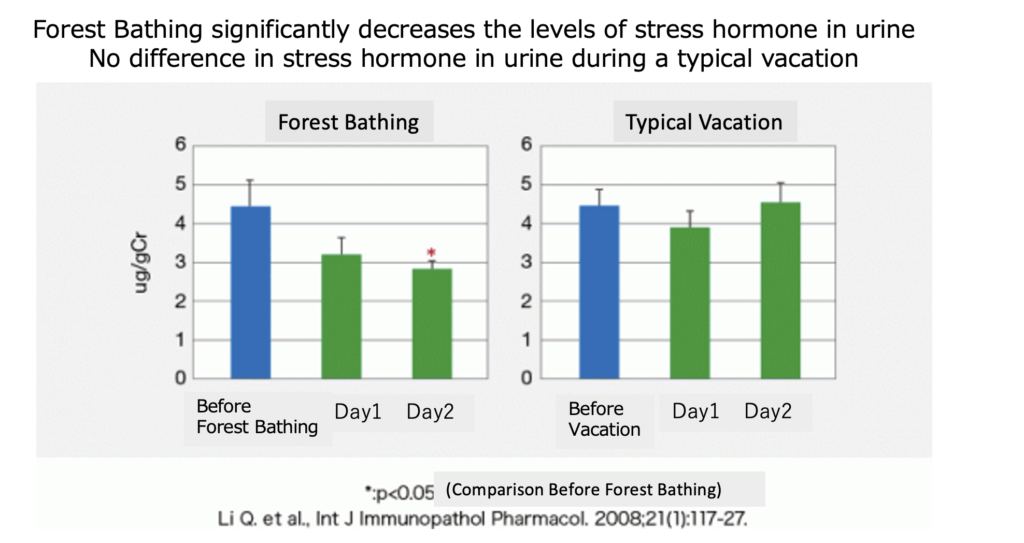 3. Facing toward self through senses
Going into forests helps one to face one's sensibility which are inborn through being aware of your five senses in forests. We encourage you to focus on yourself, your mindfulness by feeling the rhythm of nature.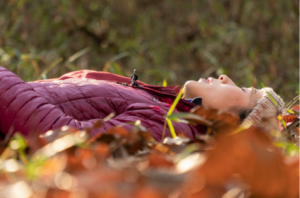 4. Feel the rhythm of cycle and growth of nature
We realize that we are also a part of nature by interacting with the cycle of diversity and ecosystem in forests. We learn that there is a continuous rhythm of growth in nature.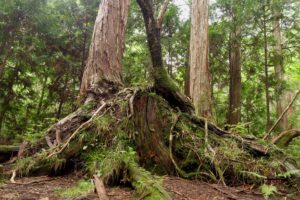 5. Sharing the values of time and spaces
We can cultivate the ability to accept each other's differences and to feel the invisible connection with others through sharing the same time and space.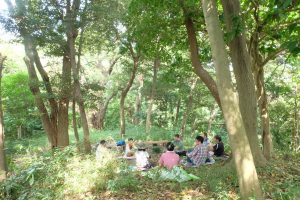 All services above can be customized according to your specific needs.
Please contact us for details:
▶︎inforest@fwithf.org