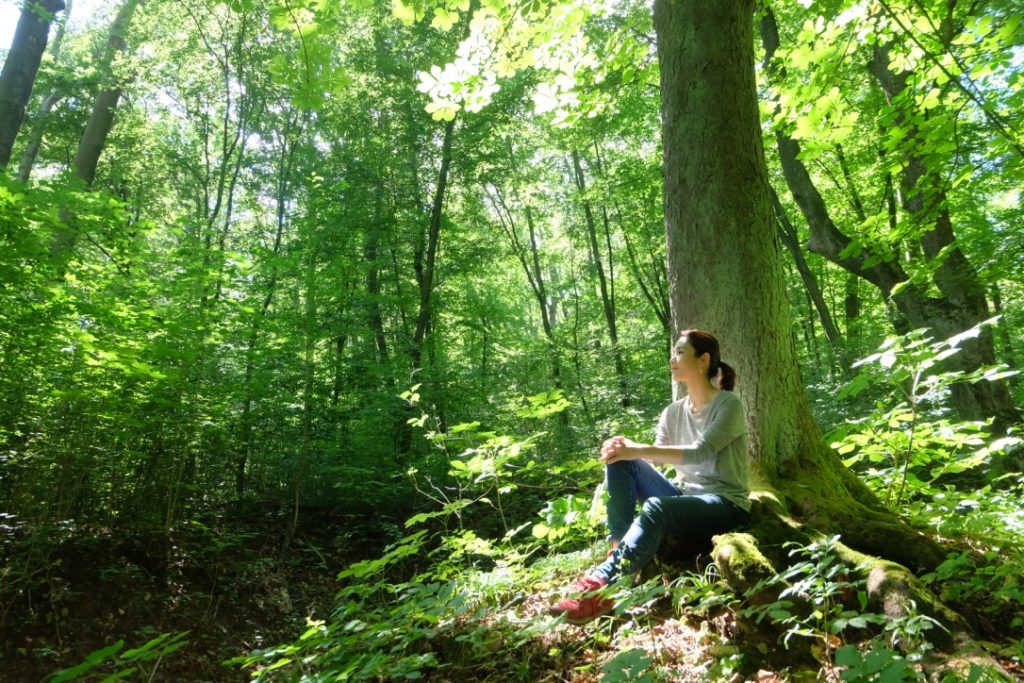 Vision and Mission
Our mission is to aim for a future that is a sustainable society where nature and people live in harmony.
In order to achieve our mission, Future with Forest Association aims to create a deep connection, in which forest and people grow together, and contribute to the wellness of people by nurturing sensibility through shinrin-yoku.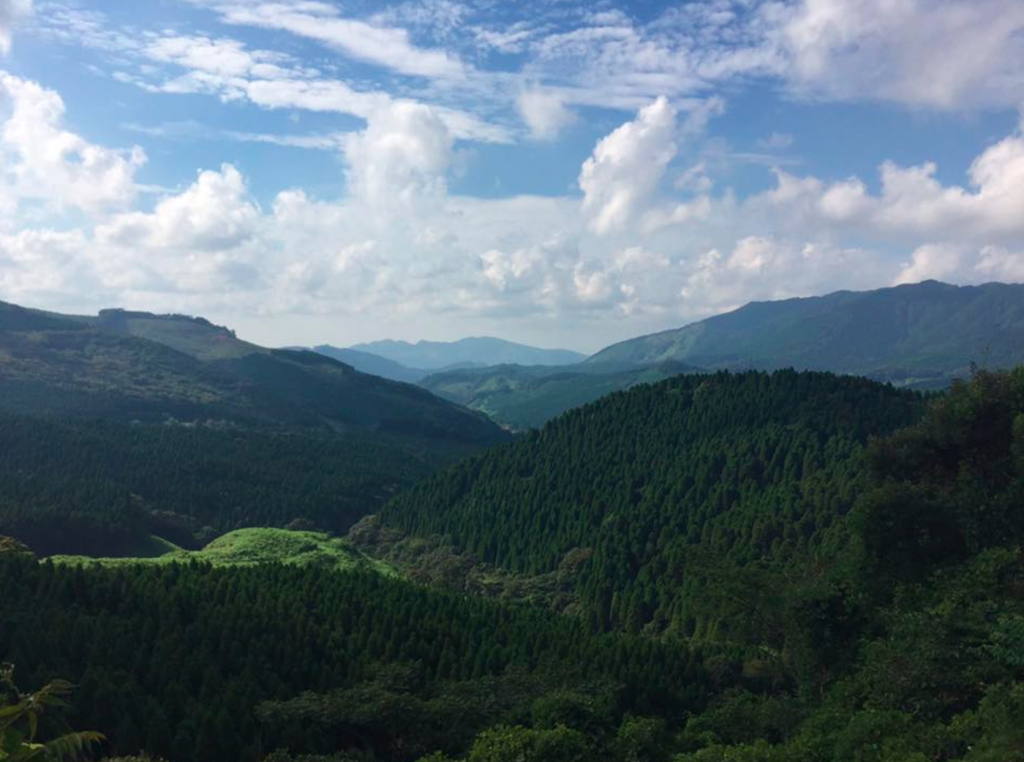 Reasons why we give full attention to forest ~Challenges faced by forest in Japan~
Today, 70% of the land is covered by forest in Japan.
However, mountains in Japan during the Edo and Meiji period were bare mountains because of industrial expansion, population growth and increasing demand for timber.
Our ancestors planted a lot of trees on these barren lands for the descendants. It was an era when people needed woods to build houses, to cook, and to take a bath. Since then, fuel revolution took place and other materials replaced timber so the price of these growing trees became very cheap and caused the forest industry to decline. As a result, those planted trees are growing but left unattended, which means there are a lot of degraded forests.
Today, we are fortunate to live in this beautiful country surrounded by greenery because our ancestors planted trees in bare lands. We envision how we can venture with forests, how we can rediscover their value, and how we can preserve them to be treasured by the future generations.
Future with Forest Association was established in 2015 by Nagisa Ono who is an expert of shinrin-yoku.
Nagisa began focusing on the effect of shinrin-yoku in 2003 and started to think about the potentials of forest like the positive effects on human health and new ways of utilizing forests in Japan.
She has been developing various shinrin-yoku programs which maximize the potentials of forests of local areas in more than 50 areas in Japan. In addition, she has also been training forest therapy apprentices.
She also developed a training program, called TIMEFOREST, in which shinrin-yoku is included as part of human resource development training for corporations in city urban areas. She has been providing this program to various firms from large scale enterprises to startups. From 2020, Nagisa began training programs for shinrin-yoku facilitators. Additionally, she gives lectures and writes books and articles on forest and shinrin-yoku as a shinrin-yoku professional as well. Through her endeavor, she continues to spread words and broaden her scope of activities to contribute to the wellness of people and forests in Japan.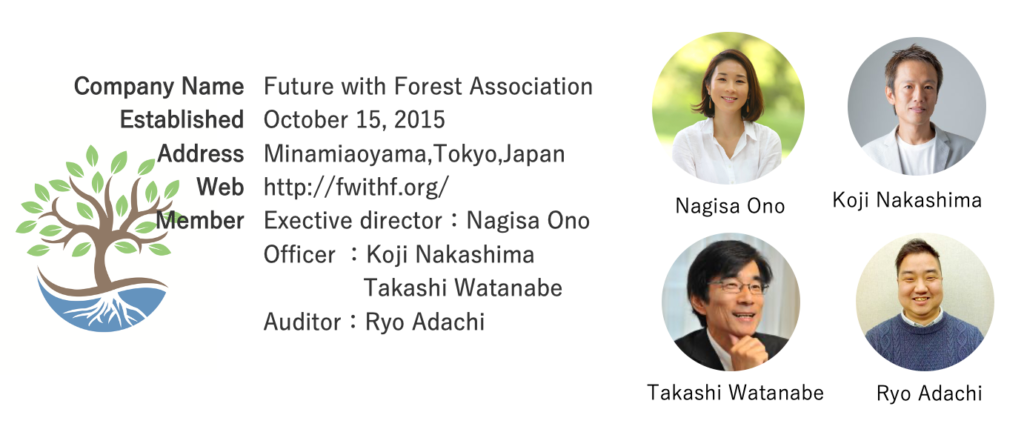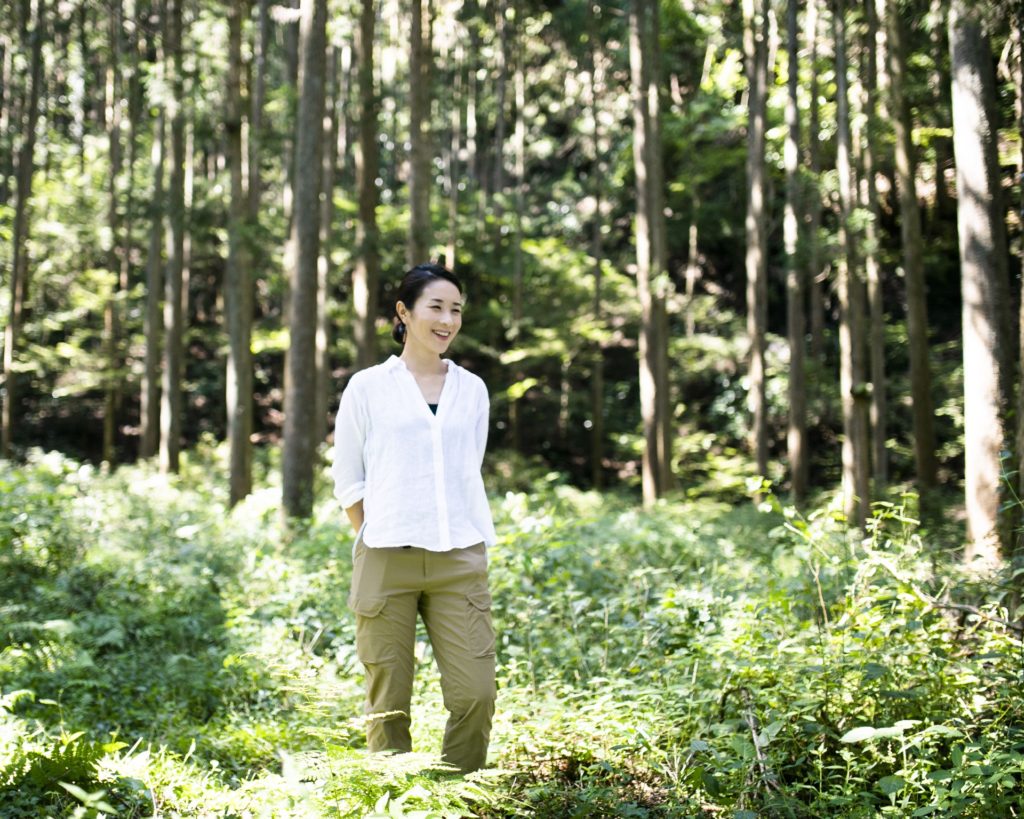 History of Nagisa Ono
Nagisa learned forestry at Tokyo University of Agriculture, and conducted research on wellness and forest.
After graduating university, she has been developing corporate training programs by incorporating shinrin-yoku, while working as a certified industrial counselor. She has guided more than 2000 participants to her shinrin-yoku program so far.
As one of the leading forest therapists, she has been giving training for forest therapists in forest therapy bases all over Japan as well as in China.
In 2012, Nagisa participated in a project as one of the founding members of a hotel in the forest of Yamanashi, which focused on wellness and healthcare including shinrin-yoku. She developed forest therapy programs, which utilized the local forests, and began offering forest therapy as one of the hotel's services. She also built up a system where local guides can participate actively, and cultivated professionals.
In 2015, she established Future with Forest Association. She has been working on the development of corporate training programs, providing trainings for shinrin-yoku facilitators, giving lectures, and writing articles and books on shinrin-yoku,
From 2019, she has been appointed as one of the committee members of the Ministry of Agriculture, Forestry and Fisheries. She has been actively involved in looking into the possibilities and potentials of shinrin-yoku and national forest policy.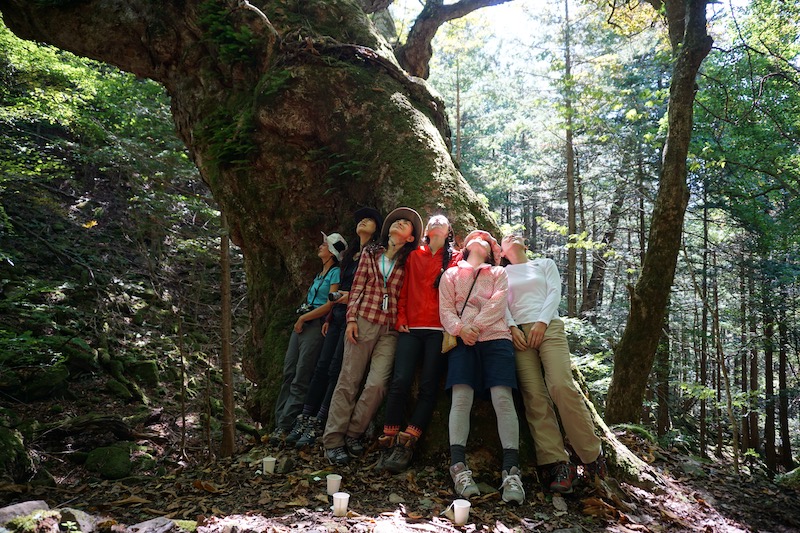 The term "Shinrin-yoku", meaning "forest bathing" was first introduced in 1982.
When we emerge ourselves in the forest, surround ourselves with life, and use all our five senses to feel the forest, we realize that we are indeed a part of nature. Shinrin-yoku helps to rejuvenate the tired body and balance the body and mind.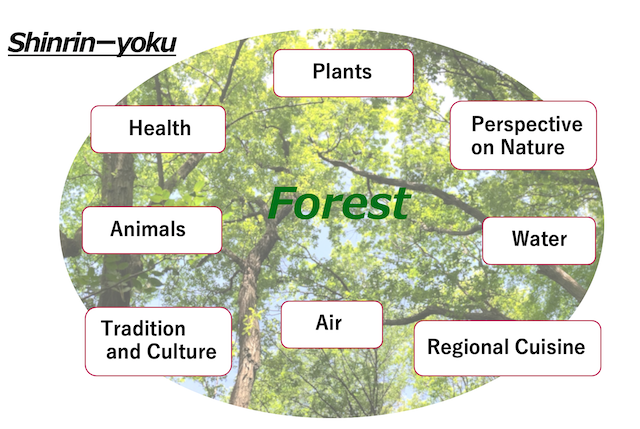 Japan has a culture that is deeply connected to the forest.
When trees are cut from the forest, a festival is held for the forest gods in advance.
When food is harvested from the forest, thanks is given to the living things of the forest and nothing goes to waste.
Shinrin-yoku provides us with a way of understanding how the Japanese people have connected with the forest throughout history.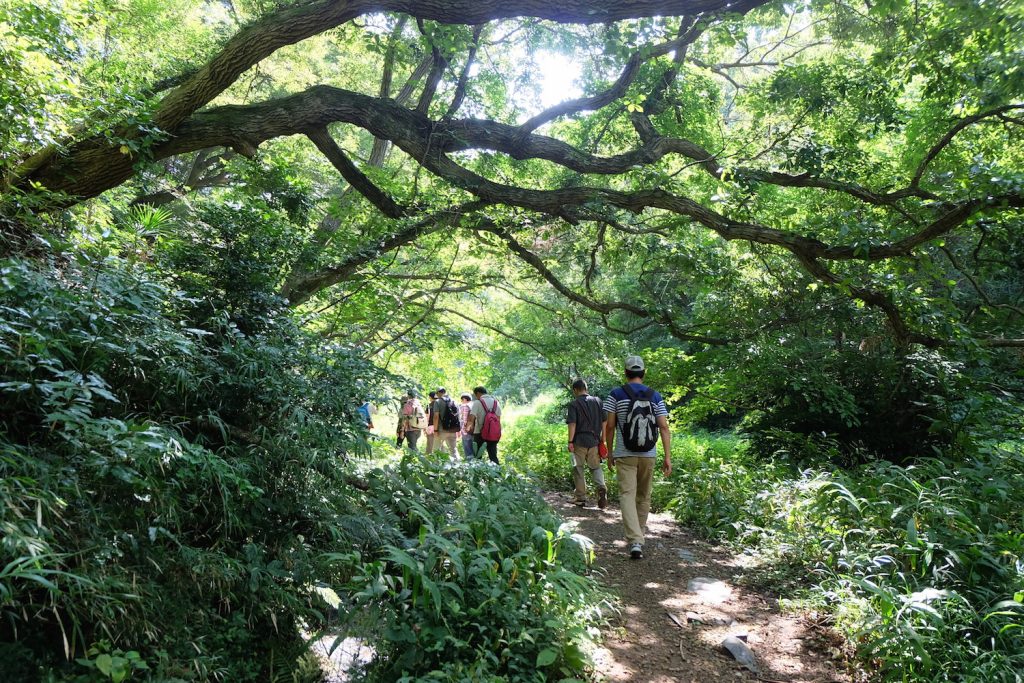 How Shinrin-yoku impacts the world today.
1.Proven medical effect that Shinrin-yoku has on the human body.
2.Japan is currently the richest it has ever been in terms of forest mass.  (70% of Japan's land is forest)
3.With increasing stress levels, the number of people who seek nature are increasing.

For these reasons, Shinrin-yoku is gaining popularity around the world.
Japan's culture has long been deeply rooted in the forest. Each area has its own unique traditions and history with the forest, and by understanding these, we can understand Japan's Shinrin-yoku.