Future with Forest Association is spreading shinrin-yoku by cooperating with local areas all over Japan to support the wellness of people and to pass on the rich forests to future generations.
We gladly welcome any contacts from overseas who would like to experience shinrin-yoku in Japan, and those who are interested in learning shinrin-yoku.
What we offer: Overview
1. Shinrin-yoku tour in Japan: Feel the heart of Japan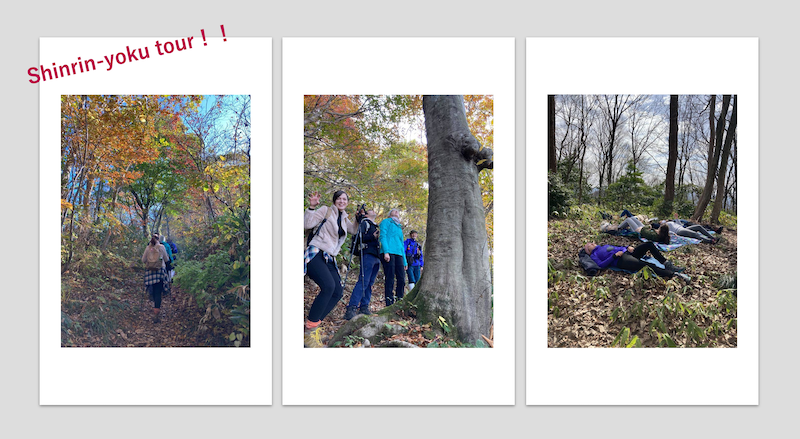 Sumie and Lea, an English speaking shinrin-yoku facilitator will support and guide you during the tour.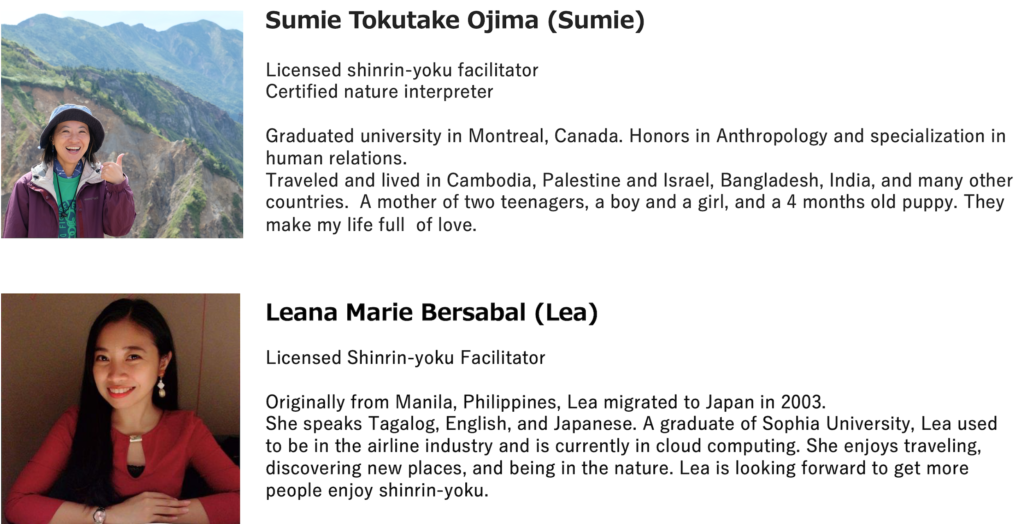 2. Learn about shinrin-yoku
This course consists of two parts; experiencing shinrin-yoku in Japan,
and learning about shinrin-yoku including its history and initiatives in Japan.
Duration: 1 to 2 days.
(Location and date/time will be discussed.)
Number of participants: 2 to 10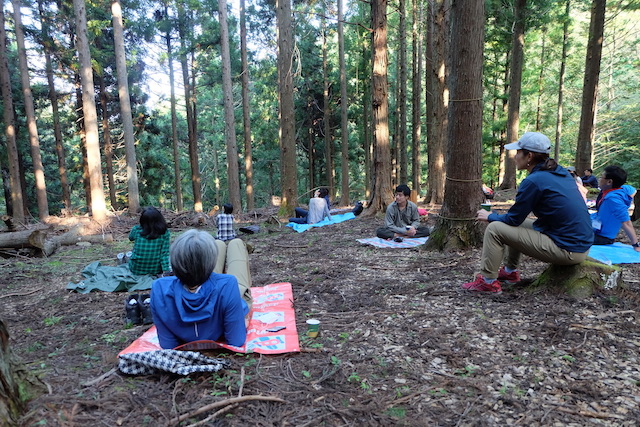 3. Shinrin-yoku facilitator training course
This course is designed for those who want to learn about shinrin-yoku, and implement shinrin-yoku in their countries.
〜Details of this course are still reviewed〜
4. Participate in corporate training programs:
Experience the application of shinrin-yoku in human resource development trainings
You are welcome to join in our TIME FOREST programs which are designed for and offered to different firms in Japan.
Number of participants: 5 to 8
Details will be available soon!!
All services above can be customized according to your specific needs.
Please contact us for details:
▶︎inforest@fwithf.org